written by
Mari Aipa
As we begin to look toward the end of 2020 and beyond, hotel sales & marketing executive teams should consider shifting their focus from crisis communications to a more sustainable long term, post pandemic marketing plan.
Your teams and budget will undoubtedly look much different now than your original 2020 forecast at the beginning of the year, and as the pandemic rages on throughout the US and the world, may continue to change at a moment's notice.
Now more than ever is the time to evaluate the effectiveness of your marketing strategy and invest in tactics that will maximize your spend.  And with more time spent at home, more than half the world's population on social media and the limited investment needed to make an impact on these platforms, the time is now more than ever to invest in strategic social media efforts for your property.  
As you begin to plan for 2021 and beyond, here are five tips for hotel sales and marketing executives to consider to ensure you get the most impact out of your marketing budget as you plan for the new fiscal year.
Social Shopping
If you weren't already on the bus pre-COVID, you're about to miss it.  Guests were already online shopping but COVID has kicked everyone into high gear as more and more consumers are turning exclusively to online platforms looking for ways to continue to interact with the brands they identify with and enjoy their everyday leisure activities with contactless options.  Facebook has already responded to this by beefing up their in-platform e-commerce options in the last several months.  
So what does this mean for your hotel? Guests will undoubtedly be shopping differently moving forward and their expectations in the booking process will be different too.  Make sure your infrastructure is set up to accommodate guests requests through social media.  Can they book a room through your Facebook Live?  Can they order an amenity or make a reservation in your restaurant through a quick click on Instagram? If they can't yet, make sure they'll be able to soon.
Virtual Experiences
By this point in 2020, most if not all of us have had some experience with the video communications platform Zoom.  Whether it be at work, to bring teams together for business meetings, with your child's schooling, or even to bring families together to celebrate special occasions, there's no doubt that the world has turned to video platforms during the pandemic and for now, it's here to stay.  
As you consider post pandemic plans, consider how you may diversify your products to translate online. How can you take your property's most unique in-person experiences and translate them into virtual events that customers would be interested in paying for in the meantime to get them through until they can return to your property again?  Turn an exclusive cocktail class into an exclusive affair that can be done from afar. Or, perhaps capture that epic sunset and live music combination from your beachfront bar and use AI to create a virtual gathering that guests can experience at any time, anywhere through a platform such as Youtube.  The possibilities are endless.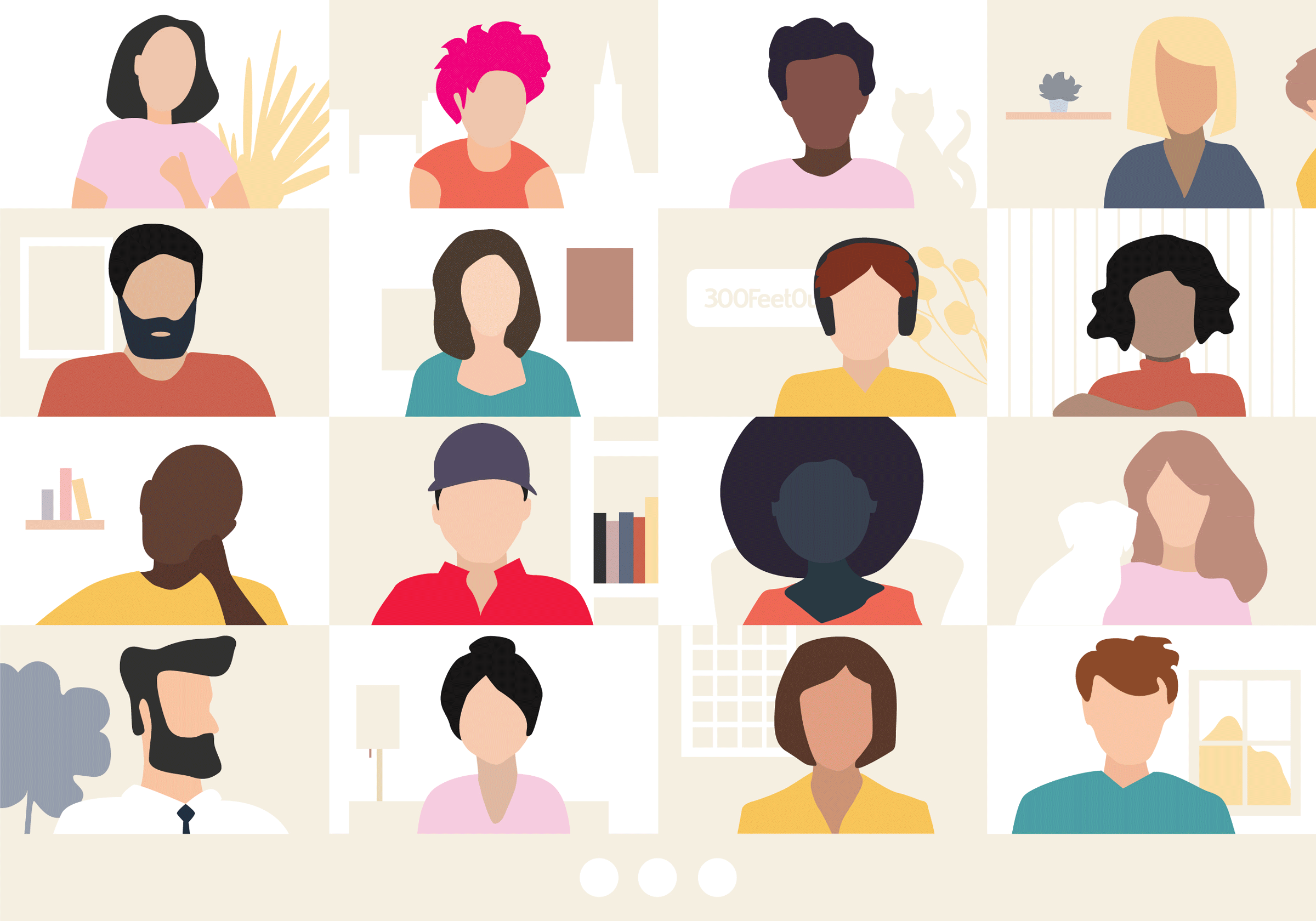 Visual Content
You may have dedicated budget to some video before, but now more than ever, video will become an important part of your social media marketing strategy as guests will expect the ability to visualize what their post-covid experience at your hotel will look like before they decide to book with you.  They know things will be different, but how?  
Use this as an opportunity to showcase what you're doing to keep them safe while continuing to provide them with the level of service they've come to expect from your brand.  Consider earmarking funds to invest in creating a series of engaging micro content that can be peppered into your content strategy throughout the year.
Campaign Messaging
As your communications strategy shifts from 2020 crisis communications to long-term strategy, be thoughtful about your property's campaign messaging.  During the height of the crisis, many travel companies focused on uniting with their customers in messages that underlined the importance of keeping each other safe. Think messages you may have heard like "we're in this together" and "we will travel again."  
How will your key messaging evolve into 2021 and what campaign initiatives do you have in place to support it? Work closely with your public relations and sales teams to make sure messaging is consistent and isn't far off from the current crisis messaging as we look forward towards the immediate horizon.
Content has always been king. But now it's on steroids.
Pre-Covid, the attention spans of consumers were already short, with the demand for new, engaging and exciting content already at an all time high.  Combine this with the increased amount of time that people are spending consuming news on their mobile devices than ever before, and the result is a constant need for your brand to create quality, engaging content in order to stand out.  
Make sure your team has funds in place to create a content strategy that's sustainable for the long haul but that's also flexible and agile, assuming that 2021 has the potential to be just as fragile as 2020 has been.
And don't get caught in the whirlwind of daily capture and post.  Ensure that your content is thoughtful, based on your historic data of what performs well and is planned months ahead to make certain it's cohesive with your hotel's sales and revenue strategy.  
While your hotel may be considering where to make cuts, don't make the mistake of reverting back to pre-2012 times where businesses did not have dedicated social media positions and the tasks were left to coordinators and interns.
—
Article illustration by 300FeetOut.