written by
Stephanie Patton
While the value of creative genius and graphic design skills can never truly be replaced, we'll admit that there are more and more tools that are becoming available that make graphic design more easily accessible.
When you think of design tools, the first one that might come to mind is Adobe. Adobe's suite of creative software is still the leading design tool thanks to applications such as Photoshop and Illustrator. But many more tools are being created to help make designing marketing materials more effortless than ever, even if you are a designer novice.
Enter Canva, an excellent tool for the non-designer and one we'd suggest checking out if you are in need of a quick graphic fix.
Here are 5 ways you can use Canva to elevate your marketing designs.
1. Stock Images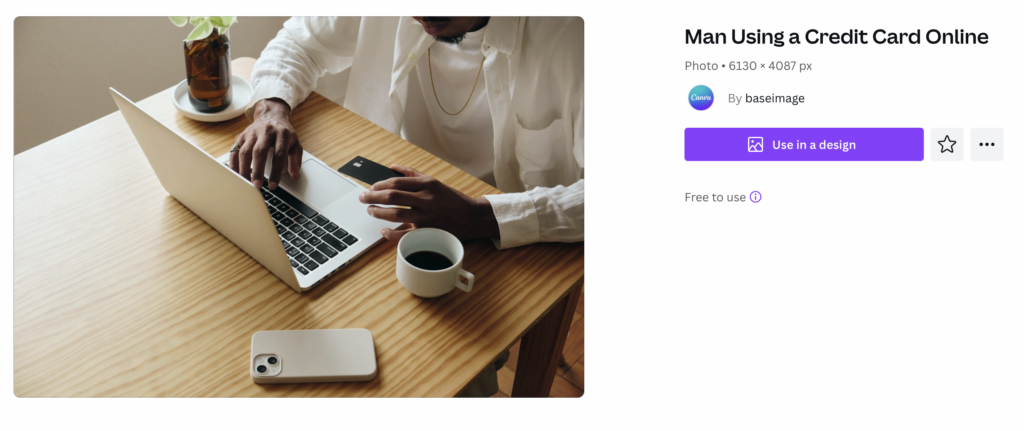 screenshot from Canva.com
There are so many stock photo websites available, and Canva is a great resource to add to the list. It has a variety of photos that can be used in your blog posts or even in Instagram stories or reels. You can use Canva to spice up the images with further graphics available on the platform or use it as is. With photos from Canva, you can find images that will catch your audience's attention that will be different from the same old stock photos that are overused from other websites.
2. Creating Posters or Flyers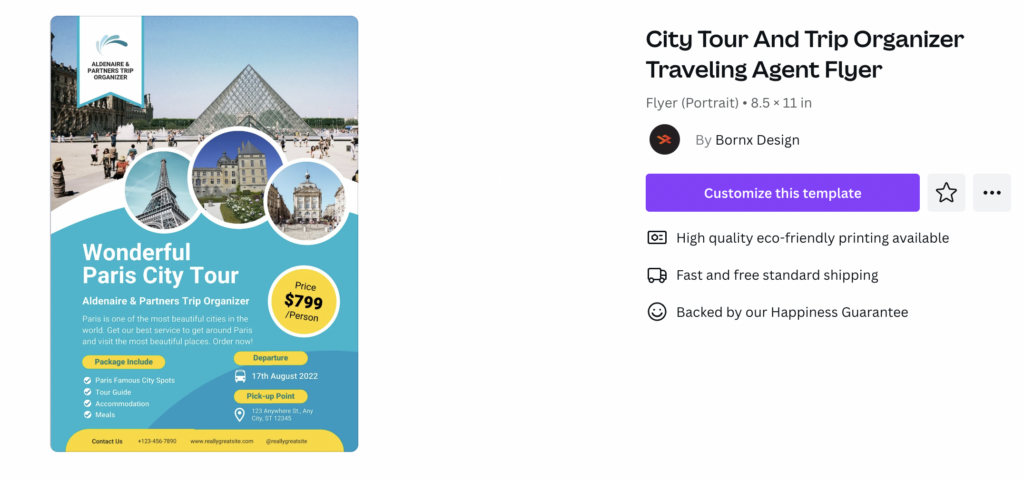 screenshot from Canva.com
If you need to whip up a poster or flyer for a marketing campaign, Canva has you covered. You can use one of their templates for inspiration or start from scratch using your brand guidelines to create a poster or flyer to send out to your audience. With Canva, you can easily upload your own graphics and images to create your poster in a flash.
3. Editing short videos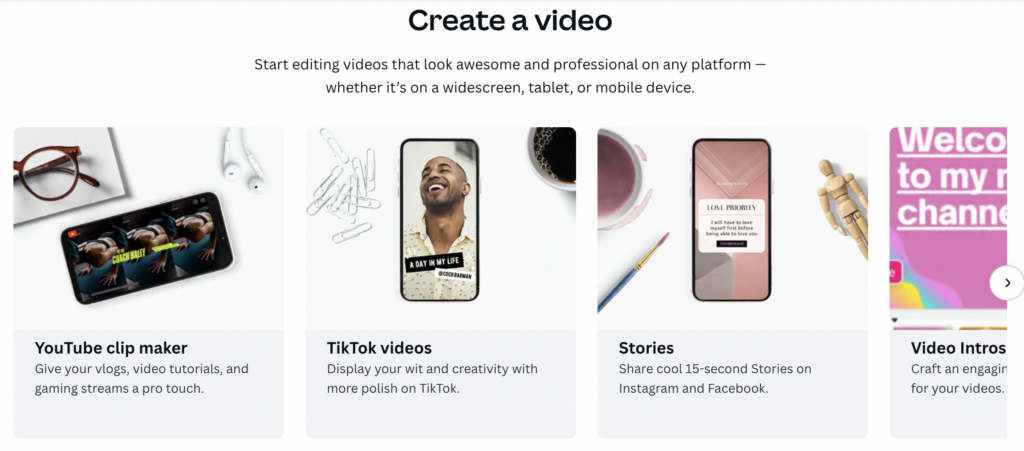 screenshot from Canva.com
No need for confusing or feature-rich software to edit a social media video. Some of the ways Canva can help you edit your social media video is by adding transitions, text, or even a voiceover, you can create a professional video that you can easily publish to your favorite social media platform. Are you ready to upgrade your social media video editing skills?
4. Creating Social Media Templates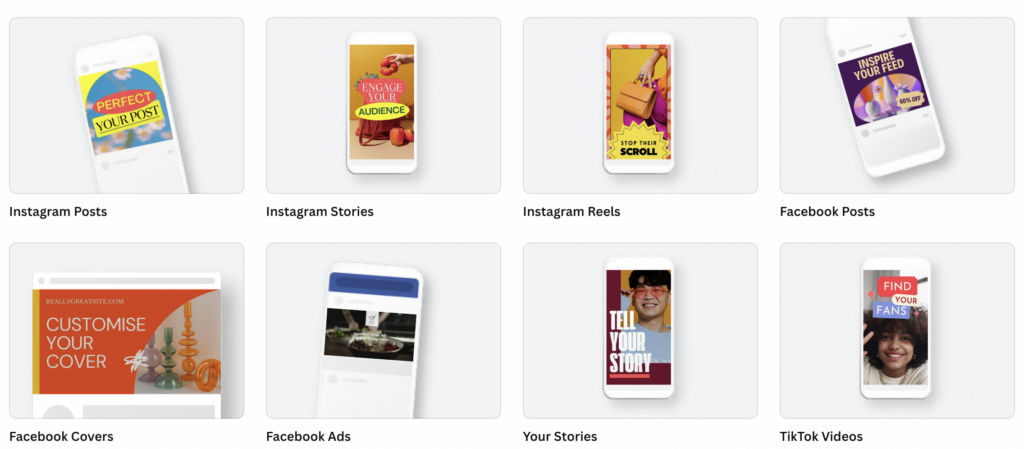 screenshot from Canva.com
Being consistent when posting to social media can be difficult with the number of social media platforms there are. Canva can help you design templates based on the brand guidelines that you can reuse over and over again. This will speed up your workflow and make it easier to post to the different social media platforms and stay on a consistent posting schedule.
5. Social Media Scheduler

screenshot from Canva.com
Speaking of schedules, this is the only feature that we're mentioning that can only be used if you have a pro account but is definitely worth it. If you don't already have a social media scheduler, this is a great one to use. Not only can you create your social media posts in Canva, but you can also schedule your posts to go live on your social media platform. So far this can be used on Facebook, LinkedIn, Pinterest, and Twitter, hopefully, more will be added in the future.
These are only a few features that Canva has to offer. What feature of Canva is your favorite? How will you use Canva to elevate your marketing designs?
Looking for something more unique and personalized?  Need a full rebrand or full marketing strategy?  Our design team has been winning awards for the last 25 years.  Drop us a note to say hi.